FSG Anti-Money Laundering (AML) Task Force: AML Tech - Regulatory Tickbox Or Great Experience? Webinar
Webinar Recording
The Financial Services Group Of Livery Companies (FSG) Task Force supports the Sheriffs of the City of London in their express desire to strengthen and simplify Anti-Money Laundering (AML) within the UK. As part of the taskforce's series of webinars exploring AML, this webinar will be exploring AML Technology.
The mandatory compliance requirements set out and enforced by the FCA and other regulators are stricter than ever, but some firms have managed to deliver the regulatory tick box through an un-cumbersome and perhaps even enjoyable experience that stands out in comparison to competitors' offerings. This webinar will provide key insights into what AML/KYC tech can do for financial services firms and will investigate how firms think about meeting compliance requirements by rethinking their systems and the data they capture from the experience layer. We welcome 3 experts from Mastercard, TruNarrative and Digital Identity Network to share their knowledge and experience and the results they have achieved. The speakers will offer their suggestions for how companies can utilise regulatory technology to cut costs, reduce errors and transform their compliance process.
Speakers:

Dan Johnson is vice president, Identity Products for Mastercard based in London. He is a key leader in Mastercard's initiative to create an effective, efficient and principled model of digital identity in an increasingly connected world. His team is helping to define how a person's identity, and the entities operating on their behalf, can be verified immediately, safely and securely, across multiple touchpoints in both the digital and physical worlds.
Prior to joining Mastercard, Mr. Johnson was head of digital identity at HSBC Digital Solutions, where he worked with the UK government and a public/private consortium to define a multi-sector, multi-jurisdiction digital identity ecosystem designed to streamline cross-border bank account opening. He has also held senior IT and project management roles at Credit Suisse, Barclays Capital and the General Medical Council.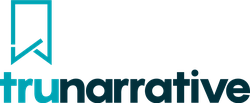 Michael Harriss has been delivering eIDV, Compliance and Fraud prevention SaaS solutions for the last 15 years. He was a member of the original team pioneering eIDV at GB Group back in 2005 – designing the original JMLSG scoring scheme. He has worked on digital onboarding projects for HSBC, conducted M&A product due diligence for fraud and compliance software businesses. Most recently, in 2016 he became a co-founder of TruNarrative, an Onboarding and Financial Crime lifecycle management platform, working with Challenger banks, Payments and FX Money transfer businesses.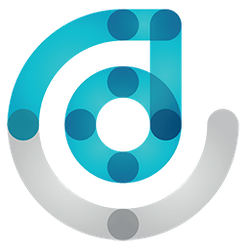 Rob Kotlarz is co-founder and President of DIGITAL IDENTITY NET where he set-up from concept to angel investment, a UK platform to enable a low entry cost to participation in secure customer consent based digital identity exchange, for reducing friction fraud and improving digital customer experience.
Rob helped developed YELL back at the end of the 90s helping launch this before it floated out of BT, then worked in digital marketing during the dot.com boom, and then move into payments forming the first SWIFT Cloud in Europe and taking this offer into North America where he spent time working with Silicon Valley and supporting the sale of the business on NASDAQ to Bottomline Technologies. His interest in ID developed as it became clearer than fraudsters where using false IDs to compromise the financial system, and after consulting with the Nordic bankID model he formed DIN to solve systemic issues for banks and their retail customers in UK digital payments.
Rob is an entrepreneurial business development leader passionate about disruptive technologies that improve society and business efficiency and sees major opportunities to cut AML costs while improving customer experience with digital ID.
Graeme Gordon is a chartered accountant and prior to joining Praxity was Managing Director and Senior Tutor of Emile Woolf Group, the international training and development firm. He was also previously Group Finance Director of a technology company listed on the London Stock Exchange. Graeme has extensive international experience including in Europe, Russia, North America, the Far East, the Indian Sub-Continent and the Middle East. Before becoming a chartered accountant Graeme served as an officer in the Royal Navy. He is a member of the Council of the Institute of Chartered Accountants in England and Wales and formerly twice President of the Thames Valley Chartered Accountants.
Date
Wednesday, 16 September 2020
Time
12:00 - 13:00 BST
Cost
Free