Socially Progressive Corporations - The Historic London Rubber Company Webinar
For much of the twentieth century, London was the global centre for disposable latex condom production, and the London Rubber Company was the biggest and the most successful condom manufacturer ever to operate in Britain. Thanks to its historic distribution network, amplified wartime production, sophisticated and innovative production techniques, notorious anti-competitive practices, and a careful play-off between extra-marital and 'respectable' markets, the company enjoyed a near monopoly on supply and distribution during it's heyday in the 1950s and 1960s. But London Rubber was also, in many ways, a socially progressive company for the time, offering a profit-share scheme and many benefits to employees, including time off for working mothers. London Rubber chemists and engineers offered a free R&D service to surgeons and other medical interest groups, while ordinary employees could expect regular rewards for service, theatre trips for their children, and an array of social activities and dances, and flexible time off for parents. Join Jessica for a discussion on the surprising ways in which this historic and notoriously secretive firm created a memorable community spirit.
Speaker: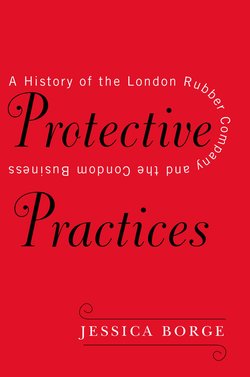 Jessica Borge is an interdisciplinary researcher in the field of Contemporary British History, with a specialism in the intersection of business, society and media. Her book, Protective Practices. A History of the London Rubber Company and the Condom Business is published by McGill-Queen's University Press. For more information, see www.londonrubbercompany.com.
Date
Friday, 12 February 2021
Time
11:00 - 11:45 GMT
Cost
N/A
Book Now
Add To Calendar


Speaker(s):
Dr Jessica Borge
Visiting Fellow in Digital Humanities
School of Advanced Study, University of London
Chairman:
Professor Michael Mainelli
Executive Chairman
Z/Yen Group