Security Forward Risk & Intelligence Forum Forum (Invitation Only)
The FS Club has a Special Interest Group - Security Forward, as a forum for Corporate Security Directors to meet and network with their peers, sharing intelligence and interactive presentations from Security experts. Membership is by invitation only and limited to a select number of Corporate Security Directors.
The Group's mission is to focus on security issues related to business, including analysing the threat from terrorism, and identifying ways in which companies can cost-effectively ensure the protection of their employees and corporate interests throughout the world.
The Group addresses a critical need for pragmatic, sensible solutions, based on unbiased assessment of risk and cost-benefit analysis. The Group monitors strategic developments in Europe, the Middle East, the USA, and globally. It helps Members frame the business perspective and identify pragmatic corporate solutions for both physical security and data protection.
The Group is cross sector and open to Members based anywhere in the world; providing Members with access to the information and resources they need to address today's fast-changing security challenges in a timely manner. The annual fee for Silver Sponsorship and membership of the Special Interest Group is £3,000 plus VAT and includes monthly virtual meetings, a quarterly dinner with a guest speaker, and a presentation with a senior security or military expert with dinner.
For more details on the additional benefits that come with Silver Sponsorship, please contact Linda Cook, linda_cook@zyen.com to schedule a meeting.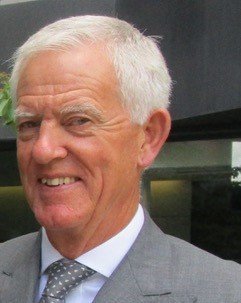 Peter Fraser-Hopewell CMG MBE
Programme Co Chairman
Peter was Head of Group Security for Enrichment Technology (ETC) Company Limited from October 2008 to 2019. ETC Ltd operates in the Nuclear Power industry manufacturing, transporting and installing highly proliferation sensitive equipment where appropriate Security is a key priority for the CEO and Board. The consequence of a loss of technology can have worldwide strategic implications.
Peter joined ETC Ltd after a long and interesting Army career within Conventional and Special Forces where his leadership was recognised in the operational awards list on 5 occasions. Retired from full-time work Peter does a small amount of consultancy work, is active with the Worshipful Company of Security Professionals as a trustee and actively supports a number of charities including Combat Stress.
Date
Wednesday, 27 April 2022
Time
12:00 - 18:00 BST
Cost
By Invitation Only

Speaker(s):
Peter Fraser-Hopewell CMG MBE
Programme Co-Chairman
Security Forward