Money For Nothing - The Making & Unmaking Of Modern Finance Webinar - USA
Webinar Recording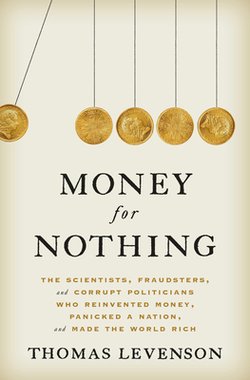 Longlisted for The Financial Times and McKinsey business book of the year award, Money for Nothing dives into the most famous financial scandal in the history of modern capitalism, the South Sea Bubble. The South Sea Company had been formed to trade with Spanish America. But it had almost no ships and did precious little trade. Instead it got into financial gambles on a massive scale, taking over the government's debt and promising to pay the state out of the money received from the shares it sold. And how they sold. In the summer of 1720 the share price rocketed and everyone was making money. Until the carousel stopped, and thousands lost their shirts. This account of the South Sea Bubble is not just the story of a huge scam, but is also the story of the birth of modern financial capitalism. These dreamers and fraudsters may have bankrupted Britain, but they made the world rich.
Speaker:
Tom Levenson is Professor of Science Writing at the Massachusetts Institute of Technology, teaching mostly in the Graduate Program in Science Writing. He has recently published his newest book, Money for Nothing, June, 2020, on the South Sea Bubble, the Scientific Revolution, and the birth of the modern idea of money.
Levenson's career has been split between writing, mostly long-form but including some science journalism, and documentary film making, emphasizing books for the last decade. One of his most recent work is The Hunt for Vulcan, (Random House, 2015), short-listed for the Royal Society's science book award. It's a cautionary tale of the discovery and undiscovery of a planet that should have been there, but wasn't. His Newton and the Counterfeiter (Houghton Mifflin Harcourt, 2009) centers on Isaac Newton's second career as a real-world scientific detective. Einstein in Berlin, (Bantam, 2003, reissued in 2017 by Random House in its first electronic book), is a critically acclaimed account of Albert Einstein's eighteen years in the German capital.
Resources:
Speaker(s):
Professor Thomas Levenson
Professor of Science Writing and Author
Massachusetts Institute of Technology
Chairman:
Professor Michael Mainelli
Executive Chairman
Z/Yen Group