Making A Modern Central Bank Webinar - USA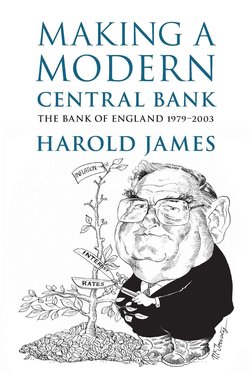 Join us in conversation with author Harold James, to discuss his key takeaways and learnings from his new book Making a Modern Central Bank.
Making a Modern Central Bank examines a revolution in monetary and economic policy. This authoritative guide explores how the Bank of England shifted its traditional mechanisms to accommodate a newly internationalized financial and economic system. The Bank's transformation into a modern inflation-targeting independent central bank allowed it to focus on a precisely defined task of monetary management, ensuring price stability. The reframing of the task of central banks, however, left them increasingly vulnerable to financial crisis. James vividly outlines and discusses significant historical developments in UK monetary policy, and his knowledge of modern European history adds rich context to archival research on the Bank of England's internal documents. A worthy continuation of the previous official histories of the Bank of England, this book also reckons with contemporary issues, shedding light on the origins of growing backlash against globalization and the European Union
Speaker:
Harold James, the Claude and Lore Kelly Professor in European Studies at Princeton University, is Professor of History and International Affairs at the Woodrow Wilson School. His books include a study of the interwar depression in Germany, The German Slump (1986); an analysis of the changing character of national identity in Germany, A German Identity 1770-1990 (1989); International Monetary Cooperation Since Bretton Woods (1996), and The End of Globalization (2001), which is available in 8 languages. He was also co-author of a history of Deutsche Bank (1995), which won the Financial Times Global Business Book Award in 1996, and he wrote The Deutsche Bank and the Nazi Economic War Against the Jews (2001). His most recent books include Family Capitalism, Harvard University Press, 2006; The Creation and Destruction of Value: The Globalization Cycle, Harvard University Press, 2009; Making the European Monetary Union, Harvard University Press, 2012; The Euro and the Battle of Economic Ideas (with Markus K. Brunnermeier and Jean-Pierre Landau), Princeton University Press, 2016; Making A Modern Central Bank: The Bank of England 1979-2003, Cambridge University Press 2020. He is the official historian of the International Monetary Fund. In 2004 he was awarded the Helmut Schmidt Prize for Economic History, and in 2005 the Ludwig Erhard Prize for writing about economics.
Date
Wednesday, 17 March 2021
Time
15:00 - 15:45 GMT
Cost
N/A
Book Now
Add To Calendar

Speaker(s):
Professor Harold James
Claude & Lore Kelly Professor In European Studies
Princeton University
Chairman:
Professor Michael Mainelli
Executive Chairman
Z/Yen Group