Launch Of The Global Green Finance Index 4, Luxembourg GGFI Launch
With Thanks To Our Event Sponsors: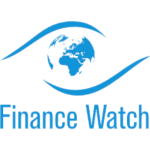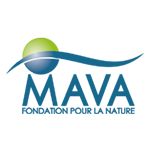 Sponsored by the Mava Foundation, and delivered in partnership by Z/Yen and Finance Watch, the fourth edition of the Global Green Finance Index provides the world's most authoritative measure of the performance of financial centres in delivering green finance services.
The report launch was hosted by Luxembourg For Finance in Luxembourg on 27 September 2019.
The report, assembled by combining the views of financial professionals from around the world, with quantitative data commissioned and curated from over 130 sources, uses advanced statistical techniques to map the global spread of green finance.
Programme
11:30 Registration
11:45 Welcome and Introduction (Nicolas Mackel, CEO Luxembourg For Finance)
11:50 Keynote speech (Flavia Micilotta, Director, Luxembourg Green Exchange)
12:00 GGFI 4 Results (Mike Wardle, Head of Indices, Z/Yen)
12:30 Focus On Biodiversity (Greg Ford, Senior Advisor Policy & Strategy, Finance Watch)
12:40 Questions
12:55 Concluding Remarks (Nicolas Mackel)
13:00 Reception And Refreshments
14:15 Close
Date
Friday, 27 September 2019
Time
11:30 - 14:30
Cost
N/A

Location
House Of Startups
9, rue du Laboratoire
LUXEMBOURG L-1911
Venue Info