Is The Future OF Commercial Insurance Digital? Round Table - London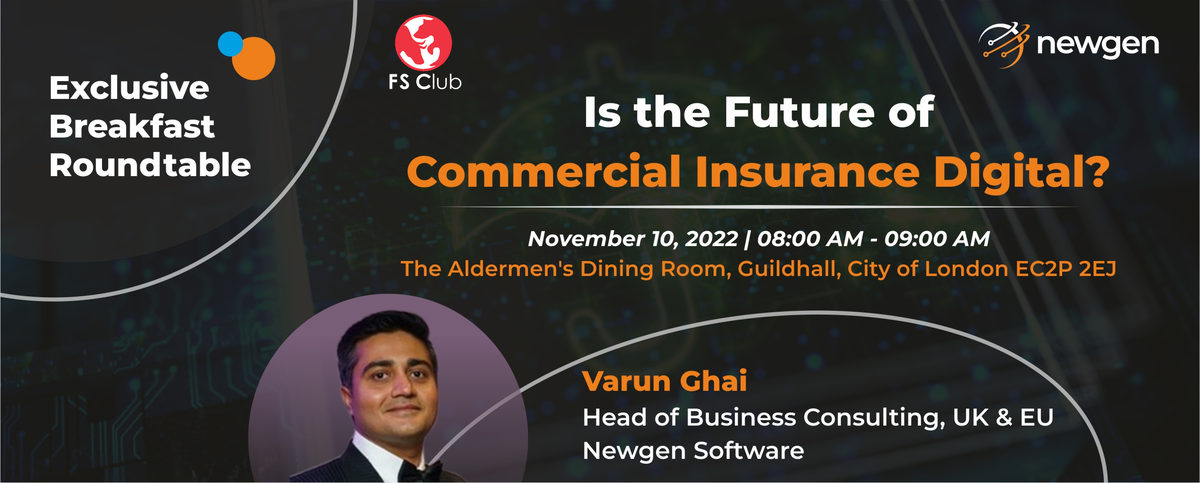 Unfortunately this event has been postponed from the original date of 10 November due to the recently announced rail strikes. We are waiting to confirm the new date for the roundtable of 18 January and will update this page as soon as we know more.
The FS Club is delighted to host a breakfast to discuss the changing business dynamics, evolving customer expectations, and the growing need for digital in insurance.
We will be joined by Varun Ghai, Head of Business Consulting, UK & EU, who will be sharing valuable insights into Automated Policy Binding and Generation Solution for Speciality Insurers. Varun will shed light on how digital solutions can help with flexibly managing clauses and templates, policy generation, low code workflows, and comprehensive audit trails, while enabling you to:
Reduce operational costs
Ensure compliance
Maximise revenue
Minimise turnaround time
If you would like to attend, please email charlotte_dawber-ashley@zyen.com.
Date
Wednesday, 18 January 2023
Time
8:00 - 9:00 GMT
Cost
Free
For more information please contact Charlotte Dawber-Ashley at charlotte_dawber-ashley@zyen.com

Speaker(s):
Varun Ghai
Head of Business Consulting, UK & EU
Newgen Software