Fighting Climate Change: The Important Role Of Global Green Finance Centres Webinar - Embassy of Switzerland in the UK
Part of the Swiss UK Dialogue series with the Embassy of Switzerland in the UK
Both Switzerland and the UK are leading green finance centres according to the Global Green Finance Index. The event aims at having a closer look at the key success factors and challenges of leading green finance centres. This topic is particularly relevant in view of COP26 later this year. By having leading Swiss and UK representatives on the panel, we can look forward to a stimulating discussion with new ideas.
Programme:
10:00 Welcome And Introduction
10:05 Welcome Remarks By The Ambassador
- Alexandre Fasel, Ambassador of Switzerland to the UK
10:10 Review Of The Global Green Finance Index
- Professor Michael Mainelli, Executive Chairman, Z/Yen Group
10:20 Presentations & Panel Discussion
- Sabine Döbeli, CEO, Swiss Sustainable Finance
- Claudia Bolli, Head Responsible Investing, Swiss Re Group Asset Management
- Dr Ben Caldecott, Founding Director, Oxford Sustainable Finance Programme
10:40 Questions, Comments, And Answers
10:55 Concluding Remarks
11:00 Close
Speakers:
Sabine Döbeli has worked in the field of sustainable finance for over 20 years in different roles. She is the CEO of Swiss Sustainable Finance (SSF), an organization that was established under her lead in 2014 with the objective of making Switzerland a leading voice and actor in sustainable finance.
Previously, she was Head of Corporate Sustainability Management at Vontobel where she was responsible for the sustainability strategy at group level and sustainable investment services in asset management. At Zürcher Kantonalbank she built up the sustainability research unit within the financial research department and contributed to the launch of various sustainable investment products.
A recent report from Swiss Sustainable Finance, "Financing instruments for a low carbon economy"
Claudia Bolli is responsible for the development and the implementation of the Responsible Investing strategy with Swiss Re since 2014. As part of that, she was instrumental in Swiss Re's switch its investment portfolio to ESG benchmarks as one of the first re-/insurance companies.
In June 2018, she was selected by the European Commission to join the Technical Expert Group on Sustainable Finance. Concretely, she participated in the development of the requirements for the "Climate transition and Paris-aligned" benchmarks as well as the ESG disclosure on benchmarks.
Dr Ben Caldecott is the founding Director of the Oxford Sustainable Finance Programme at the University of Oxford Smith School of Enterprise and the Environment. At the University of Oxford, he is the inaugural Lombard Odier Associate Professor and Senior Research Fellow of Sustainable Finance, the first ever endowed professorship of sustainable finance, and a Supernumerary Fellow at Oriel College. Ben is also the founding Director and Principal Investigator of the UK Centre for Greening Finance & Investment (CGFI), established by UK Research and Innovation in 2021 as the national centre to accelerate the adoption and use of climate and environmental data and analytics by financial institutions internationally. Since 2019, he has also been seconded to the UK Cabinet Office as the COP26 Strategy Advisor for Finance.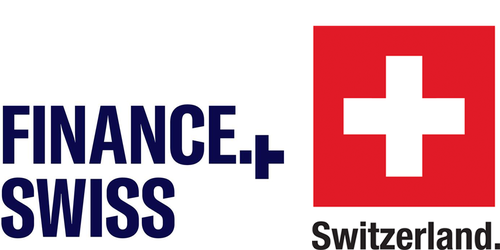 Date
Thursday, 06 May 2021
Time
10:00 - 11:00 BST
Cost
N/A
Book Now
Add To Calendar

Resources:
Speaker(s):
Sabine Döbeli
CEO
Swiss Sustainable Finance
Claudia Bolli
Head Responsible Investing
Swiss Re Group Asset Management
Dr Ben Caldecott
Founding Director
Oxford Sustainable Finance Programme
Chairman:
Professor Michael Mainelli
Executive Chairman
Z/Yen Group