Financial Services Club Sponsors

BT Group plc (trading as BT and formerly British Telecom) is a British multinational telecommunications holding company headquartered in London, United Kingdom. It has operations in around 180 countries and is the largest provider of fixed-line, broadband and mobile services in the UK, and also provides subscription television and IT services.
BT's origins date back to the founding of the Electric Telegraph Company in 1846 which developed a nationwide communications network. In 1912, the General Post Office, a government department, became the monopoly telecoms supplier in the United Kingdom. The Post Office Act of 1969 led to the GPO becoming a public corporation. British Telecommunications, trading as British Telecom, was formed in 1980, and became independent of the Post Office in 1981. British Telecommunications was privatised in 1984, becoming British Telecommunications plc, with some 50 percent of its shares sold to investors. The Government sold its remaining stake in further share sales in 1991 and 1993. BT is a Royal Warrant holder of the British Royal Family and has a primary listing on the London Stock Exchange, a secondary listing on the New York Stock Exchange, and is a constituent of the FTSE 100 Index.
BT controls a number of large subsidiaries. BT Global Services division supplies telecoms services to corporate and government customers worldwide, and its BT Consumer division supplies telephony, broadband, and subscription television services in Great Britain to around 18 million customers.
Read more here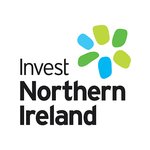 Our overall goal is to help create wealth for the benefit of the whole community.
We will do this by helping to rebuild the economy in the short term and re-balance it in the long term.
We support business development, help to increase productivity and export levels, attract high quality inward investment, and stimulate a culture of entrepreneurship and innovation.
We can help your business succeed through a combination of financial support, tailored guidance and information.
We also provide support for sectors that offer high returns for the Northern Ireland economy. This involves helping to build the connections and infrastructure that will promote excellence in specific areas.
To achieve our goals we work in partnership with many other organisations across Northern Ireland.
Read more here.