The Lord Mayor's Appeal Impact Reception Reception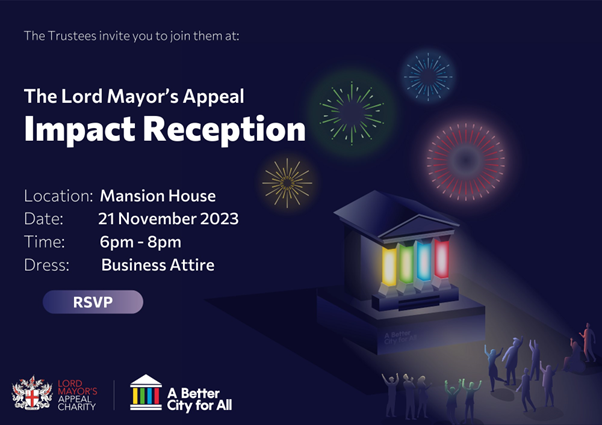 Please join us on Tuesday 21 November to celebrate the impact of The Lord Mayor's Appeal's programmes and Charity Partners over the past 12 months.
Hear from individuals at businesses participating in our programmes, City Giving Day, Power of Inclusion, This is Me and We Can Be, to understand to impact this has had on them personally, professionally and as a business as they support The Appeal in creating A Better City for All.
Stories from our Charity Partner end users support attendees in understanding the value of the work achieved thanks to funding from The Appeal thanks to the generous support of our Corporate Partners and network.
We would be delighted for you to share this invitation with individuals best placed to attend the event from your organisation, and those outside of your company who would be interested in understanding more about The Appeal's work.
Date
Tuesday, 21 November 2023
Time
18:00 - 20:00 GMT
Cost
Free
Speaker(s):
Professor Michael Mainelli
Chairman
Z/Yen Group